Welcome to the Howard Instruments, Inc.
I-Web Interactive Website
We here at Howard Instruments are constantly striving to provide the highest quality service and customer satisfaction possible.
The newest service that we offer to our clients is this Interactive CD.
Feel free to move around or navigate within this CD by using the links at the top of the page.

This is custom heading element
GasMate® C3F8 - C2F6 - SF6
C3F8 [Perfluoropropane] – C2F6 [Hexafluorethane]- SF6 [Sulfur Hexafluoride]
These high quality gas tamponades may be purchased 99.9% Pure. Our high quality gas come in a sterile 50 ml package in the Ready to Use GasMate Kits.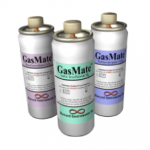 SiliconeMate® Silicone Oil In Vials and Syringes
SiliconeMate used for intraocular tamponade in severe cases of retinal detachment.
5 ml contains highly pure silicone oil of 1000/ 1300 / 2000 / 5000 centistokes.
Carefully designed for prolonged tamponade of the retina.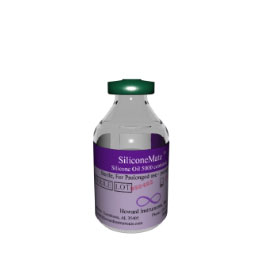 DecalineMate® Perfluorodecaline
DecalineMate is injected above the optical disk after partial or complete vitrectomy.
Perfect for treatment of retinal detachments, giant tears, ocular trauma, laser coagulation and cryotherapy,lifting of subluxated lenses, and as a short term tamponade.DecalineMate is chemically and physiologically inert and absolutely non-toxic.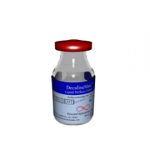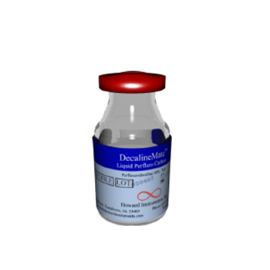 IrisMate® Iris Retractors Disposable and Reusable
Each Sterilization Case contains 6 Reusable Iris Retractors and the disposable contains 4 Iris Retractors. The flexible nylon hook retracts the iris with minimal damage to the tissue.A specially designed silicone cinch provides a superior grip.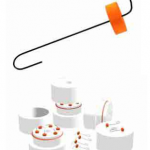 Trephine Blades
All of our Trephine Blades are heat-treated U. S. Stainless 440-C Steel.
The Rockwell Hardness of 48-52 make it the Sharpest Cutting Edge in Ophthalmology.
Our trephine blades are FDA exempt.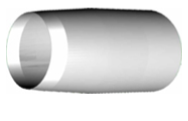 Disposable Infusion Cannula for fluid/gas
Sterile – 20 gauge w/ Luer lock adapter
Uses 260mm of Silastic® tubing – Length 270mm (10.6 inches)
A few of our other great selling products include
Scleral Plugs and Tablets